Sixth International Workshop on Symbolic-Neural Learning (SNL2022)
July 8-9, 2022
Venue: Toyota Technological Institute, Nagoya, Japan
---
Venue: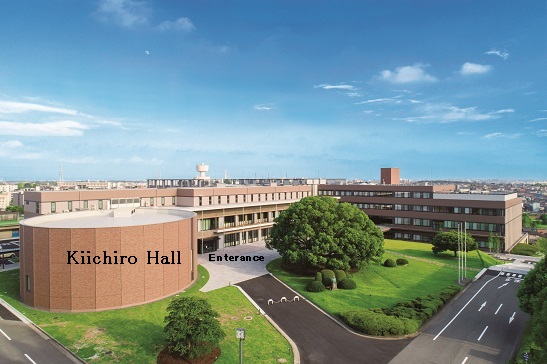 This year SNL will be held on site. The venue is the Toyota Technological Institute (Toyota Kogyo Daigaku), Nagoya, Japan. We use the Kiichiro Memorial Hall (named after Kiichiro Toyoda) as the main conference room.


The Toyota Technological Institute (TTI) is located in Nagoya City, not in Toyota City. The Toyota Technological Institute and the Toyota Technological Institute at Chicago are sister institutions and tightly collaborating in both educational and research aspects.
It takes about 45 minutes from Nagoya Station to TTI via subway and on foot. The SNL2022 local committee runs chartered buses between Kanayama and TTI. If you have heavy luggage with you, a chartered bus is convenient for you since TTI is located on a hill. However, there are only two chartered buses from the Kanayama. So, using subway might be more convenient for the most of people who can walk for 15 minutes uphill from the Aioiyama subway station.
More detailed public transportation information can be found here.
Notice In case that the situation of Covid-19 becomes much worse, SNL2022 becomes an online event. Currently, there is no sign that leads to our concern. The number of Covid-19 cases in Japan is stable and gradually decreasing. 80% of Japanese are vaccinated twice and 60% of Japanese are vaccinated three times.


Chartered Bus: (each bus is for about 30 passengers)
Friday, July 8
12:00 Kanayama → 12:40 Venue (TTI)
12:10 Kanayama → 12:50 Venue (TTI)
18:10 Venue (TTI) → 18:50 Kanayama
18:20 Venue (TTI) → 19:00 Kanayama
Saturday, July 9
9:00 Kanayama → 9:40 Venue (TTI)
9:10 Kanayama → 9:50 Venue (TTI)
18:10 Venue (TTI) → 18:50 Kanayama
18:20 Venue (TTI) → 19:00 Kanayama
The bus leaves/arrives in front of ANA CROWNE PLAZA Hotel Grand Court NAGOYA (1-1-1 Kanayama-cho, Naka-ku, Nagoya 460-0023 Japan). The hotel is very close to the Kanayama Station.
Nagoya: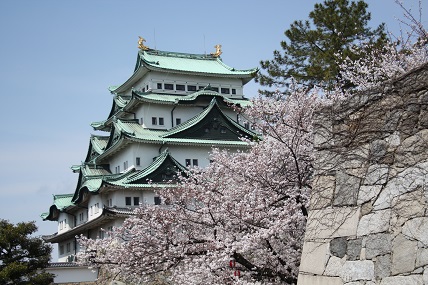 Nagoya City is the capital city of Aichi Prefecture and the center of the Chukyo Major Metropolitan Area, which is one of the three major metropolitan areas in Japan. Aichi Prefecture is famous for the birth place of three major Samurai Warlords: Nobunaga Oda, Hideyoshi Toyotomi, and Ieyasu Tokugawa. Ieyasu is the founder and the first Shogun of the Tokugawa Shogunate (1603-1868). In 1615, Ieyasu completed Nagoya Castle. The Tokugawa Art Museum preserves and displays treasures of Tokugawa family with attached Japanese garden Tokugawaen.
More tourist information can be found at Nagoya City Guide.
Entering Japan:
Notice 1 This information is to help participants obtain a Japanese visa and travel smoothly. The restrictions related to Covid-19 may change. Please always check updated information by yourself.
Currently (as of April 28, 2022), all visitors (except Japanese nationals and residents) need to get a visa since all the visa waiver programs are suspended.
Notice 2 On May 5th, Japanese Prime Minister Kishida addressed that Japan will ease Covid-19 border controls like G-7 countries this June. However, we need to wait to see what the remarks actually mean. Until then, please keep it in mind that you might need to spend some time to obtain a visa for you.
Notice 3 From June 1, visitors from 98 Blue-Group countries (including USA, Canada, China, South Korea, UK, France, ...) where Covid-19 settles down do not need a quarantine step on arrival to Japan. (Still you need a visa and Covid-19 test result to take a flight to Japan.) From June 10, a sight-seeing visa for visitors who travel in a guided package tour will be issued. This is a good sign that Japanese border control will be further relaxed in the near future.
Due to the Covid-19 pandemic, we need to ask you to do some preparation to enter and leave Japan. (info)
You need to obtain a Japanese visa because all the visa waiver programs have been suspended. We will be a host for you and prepare for the documents that you need to apply for a Japanese visa. The contact point for your visa will be notified when you make your online registration. As we need participant's details to start visa assistance, first please make a registration and tell your registration number to the contact point. We do not reply to your visa questions before your finish your registration.
You need to obtain a Covid-19 test result within 72 hours before your flight to Japan. (info)
You may need to obtain a Covid-19 test result before your flight to your home country. The US requires the test result within one day before the flight to the US.
If you are from one of Blue Group countries/regions, there is no quarantine period after your entering to Japan. Your vaccination is not a requirement when you are from Blue Group countries.
If you are from Yellow or Red Group, you may be requested to stay at a quarantine hotel for three days depending on your vaccination record.
In case you are tested positive for Covid-19 while you are in Japan, a local health center requests you to stay at a quarantine hotel/hospital or at a hotel you reserved for seven days.
It is not by law but you are asked to wear a mask, especially inside the buildings and public transportation, including the workshop site. You are not expected to wear a mask when you are outdoors.
Currently, only small number of people in a guided package tour can visit Japan for the sightseeing purpose. This indicates you may not be allowed to accompany someone else, e.g. your family, to Japan.
Japanese immigration takes a couple of hours, especially long at the Narita airport. Please expect 2 hours to cross the Japanese border after your plane lands Japan. Recent news reported it took 7 hours to pass the immigration and quarantine station at Narita airport. The quarantine station announced that passenger should expect 5 hours for the quarantine process. (This inconvenience should be solved before the workshop period.) From July 1, visitors from 98 countries do not need on-arrival Covid-19 test. (Still you need a visa and your pre-boarding Covid-19 test result.)
It is strongly recommended to use Fast Track to make your immigration process faster.